---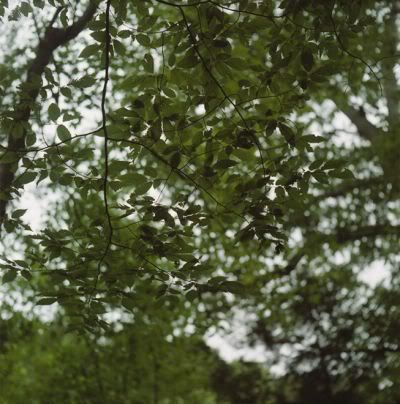 camping is a great way to see how you would do in the real world. not the real world like we don't already exist in a certain veiled sort of reality. but the one i'm talking about is the fabrication that we sort of cumudgeonly fabricate around ourselves in our perceived day-to-day everythings.
camping then becomes to us, the 80% citified dwellers/20% other, a way to experience what would happen if all of our daily conveniences were suddenly removed.
the need to build a fire, food and how to prepare it, how to take a shit in the woods.
these are interesting and important things.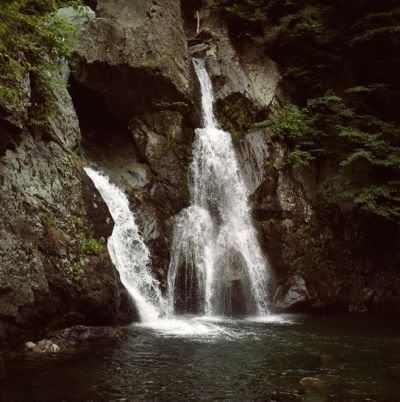 this past weekend, i went camping with a few friends of mine, upstate to the taconic national park area. granted, we were not nearly in the wilds of the forest or in a cut-throat do-or-die situation, but it was raining and who wants to get wetter than need be? not i.
we camped, we tented, we cooked food and slapped sandwiches together, we hiked, brent swam in a waterfall, we made snide comments about the other campers with their stupid ass-musical choices and their dry tarp-covered frat/sorority-based boozery outbursts, we photographed, we stood near the canopy of a tree while eating breakfast in the cold morning with out makeshift dry-warm clothing wrapped tight, we slept in close quarters, we cleaned up, we stopped for snackies and silently battled with the crazy-bored teenage staff at the grand station grocery store, and we drove on home.
it was nice.
p.s.- upstate ny is kind of scary, a little eerie, sort of country, a tad boondocksilated, and completely and captivatingly charming.
tonight's homework:
get the F out of the city if you can. go! go now to the woods, to the jungle, to the badlands. go out there into the farther reaches of the farmlands and beyond the grid of the cities. it's time. free yourself and enjoy taking back the simpler pleasures in life. when you get out there, don't forget the T.P.
---