---
how can i not giggle as i walk and slip down the sidewalk?; the snow gently swirling and flitting about underneath the yellow lamppost lights.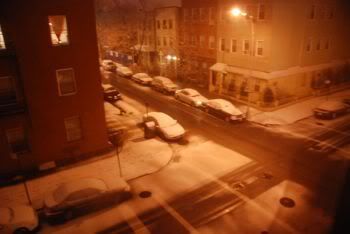 it still is amazing to me after being in thailand for so long.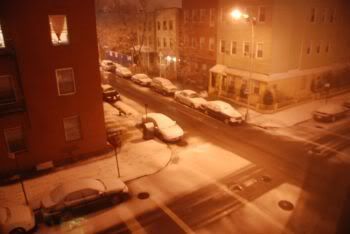 snow snow snow snow snow snow snowing.
now i really need to get me some winter gear instead of layering non-water/weather-resistant clothing, in the hopes that i can eke by.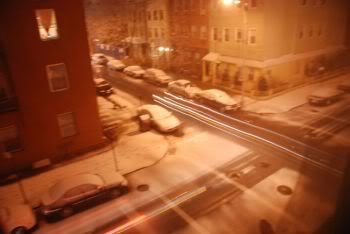 i think my neighbor saw me taking pictures of the street from my window. maybe she thinks i am creepy. i hope not, because maybe she is creepy, or not.
but trust me, this snow doesn't taste like something fresh; it tastes like chloride and vinegar.
yay winter.
---