---
these are three books that are on my list of book yet to read. i am usually more of a commuter-set-aside-some-time-on-the-afternoon-or-maybe-late-at-night-when-everything-is-still sort of reader.
i miss leafing through a thick story laden with great writing, and at this point i'm yearning to languish in a good read. for some reason that sounded really nerdy. surprise surprise.
i'm always in between four books at the same time, and since i've been i bangkok, i have only read 'alice in wonderland,' 'through the looking glass,' and most recently 'the color purple.' which is almost fine.
there's something about the ready availability of literary consumption that i miss; something to do with the access to materials and the engrained knowledge of local bookstore locations.
i believe i have already hinted to a few close friends about sending me some copies of these books along with a photographic care-package, but there's no pressure. somehow, just reading the reviews, blurbs and friends' word-of-mouthness is enough for the moment.
plus, it's always a big added bonus when the design job is just superb; the cover layout and photography, the weight of the paperbacks, the serrated leafy pages, the smell of paper, the binding, the hand-made grocery brown bag cover with slim cardboarding for support. it's all gravy.
tonight's homework:
curl up with a good one tonight be it fact, fiction, or just a solid graphic novel(which totally count). if you need help picking something out, i'm sure i could suggest something.
special thanks to

laurel

,

mira

,

kasia

, and all of my fellow bookworms.
---
men of tomorrow
the curious incident of the dog in the night-time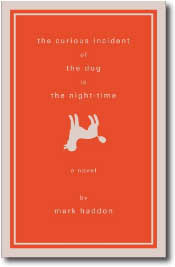 the time traveler's wife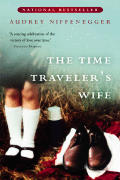 - (c) baystar 2005 -
---